All Pegram descendants have their roots in either Dinwiddie Co., Virginia or Warren Co., North Carolina. This photo from Shery Bell Garrison is the present Warren Co., North Carolina Courthouse. A mouseover will reveal a photo of the historic Dinwiddie Co., Virginia Courthouse.
©1999 - 2009 N. Duffy and Winona Solomon - 10 years online!
Updated 7 April 2009 with 39.500+ descendants!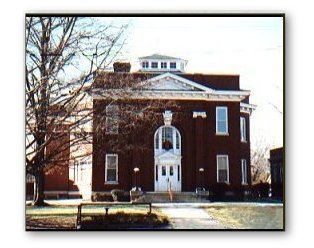 Please Note: This is probably the next to final update for the web site before we start burning DVDs to distribute to the many family members who have contributed their own records to make this record what is has become. We still find errors regularly and we do want to spend our remaining time to making certain that what we have is accurate. Please, please, at least check your own family for possible errors and let us know. If you have family photos you would like to see preserved for all future generations, please send them along and they will be included. We are also interested in any tombstone photos you may have. They mean a lot to relatives far away!
You are welcome to take anything and everything from this website but we ask that you do not repost elsewhere. On more than one occasion we have found data on other sites that could only have come from our own database which contain errors that we have since corrected. We do not want our own errors, which we have corrected, to remain in FTM CDs and similar databases which will NEVER be corrected.