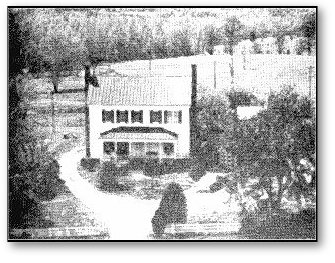 "Bonneville" of late Georgian architecture and Flemish bond chimneys, features 3880 sq. ft. living area including large rooms, high ceiling, spacious hallway used as a sitting room, 5 bedrooms, 4 fireplaces, 2 kitchens, pine floors, portions of which are original and English basement, partially finished..."
Old Virginia Houses Along the Fall Line, p. 506
Note: We were able to meet the new owners when in Virginia a few years ago and they told us they planned to restore the home. Perhaps when we visit again, we will be able to get updated photos.